Guitar bloggers seem to be about the coolest guys on the internet. I'm constantly on Guitarflame or Pribek.net and now Ovidiu tells us that there's a new site to check out:
There are links on Ovidiu's site of even more members of this hog-wild guitar cyberfraternity.  A lot of good folks have taken the time to write/notate/record a lot of great information and you should take advantage of this fact.
If you're still uninspired, then check out Ukulelehunt.com;  there's a great new post about the five steps to becoming a legendary blues uke player.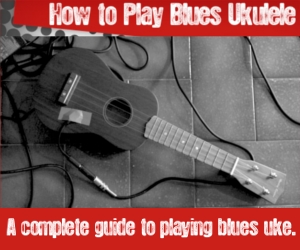 He's got a new book out.  You'll save $2 if you buy today.  
Yes, Virginia, you can play slide on a Uke. I know you want to.